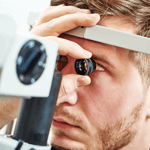 Yearly comprehensive eye exams can detect vision problems, …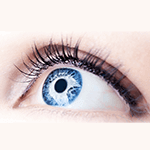 A revolutionary non-surgical procedure that corrects your vision while you sleep and slows down the…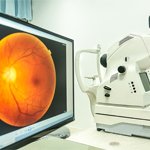 The most advanced diagnostic instrumentation to preserve your eye health and prevent deteriorating vision loss…
EXPERIENCE THE UNMATCHED QUALITY OF EYE CARE
Dr. Malitz was born in Chicago and grew up in the Detroit area. He is board certified by the American Board of Ophthalmology and has been in private practice for over 20 years and is an expert in LASIK and Cataract Care and is the Medical Director of the Southwest Eye Institute and Ohio Valley Eye Institute and Terre Haute Eye Center as well as Eye Care Surgery Center and Red Rock Surgery Center
INDEPENDENCE LASIK QUALITY OF EYE CARE
Independence Lasik is Eye Care Center are known for providing "above and beyond" eye care services for all ages throughout all of central las vegas. The Independence Lasik strive to preserve and improve its vision by offering cutting-edge diagnostic technology, advanced treatment options, and the latest eyewear collection from the world's top designers. With an unwavering commitment to service excellence, and take great pride in ensuring only experiences of exceptional quality. The Independence Lasik invite you to browse our website to learn more about our services, allow us to be lifetime guardians of your eye sight and tailor our care to your individual needs
Dr. Malitz was born in Chicago and grew up in the Detroit area. He graduated in the top 3% of his class with highest distinction from one of the top ranked universities in the country, the University of Michigan with a Bachelor of Science degree in Anthropology-Zoology. He was one of only several non-California residents accepted at the prestigious UCLA School of Medicine where he graduated near the top of his class.
He studied Internal Medicine in preparation for his residency at the Internationally acclaimed University of Illinois Eye And Ear Infirmary in Chicago.
He is board certified by the American Board of Ophthalmology and has been in private practice for over 20 years and is an expert in LASIK and Cataract Care and is the Medical Director of the Southwest Eye Institute and Ohio Valley Eye Institute and Terre Haute Eye Center as well as Eye Care Surgery Center and Red Rock Surgery Center
Dont't take our word for it – here's what our clients say:
My vision had slowly deteriorated over a long period if time until the last year. I had bought glasses twice in the last year.My cataract surgery was very carefully planned and was very quick. My left eye had immediate clarity and distance vision.Ohio Valley Eye Institute is a great facility for any eye care needs.

Our daughter no longer has to wear glasses because of him and that was around 10 years ago. He operated on our son's eye that was pulling to the outside and did a LASIK procedure to help him. Dr Malitz recently removed my cataracts, we all are so happy with his professionalism and personality

I've been in glasses/contacts since the 4th grade and words cant describe how great it feels to not have to rely on them for a long time. It's been about 6 months since initial procedure and I'm still super happy. I highly recommend Ohio Valley Eye and LASIK to anyone considering it.

Join us!
It will only take a minute
write us or contact us on our social media